We're Hanging With Apollo Xo! Tune in!
It's Tuesday! Our fave day of the week! We have a few goodie tonight on the show.
Goodies? What Goodies?
Well, Kanye West is our man of the month when it comes to social media outcries. Tune in as we dive into his two new tracks, one that's a bit of a troll, and the other a message to the people with him and T.I.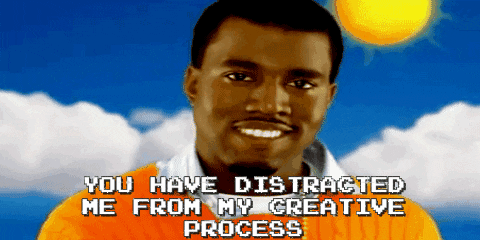 Also Chance The Rapper gave his two cents and it was tossed back to him! How does the world feel about his apology?
What's the difference between a Black Democrat and Black Republican? Tune in to find out!
America's Dad isn't so popular anymore.
Bill Cosby has been found guilty for the sexual assault of Andrea Constand and people's views are all over the place! How do you feel about the case?
Our weekly conversation piece on the show tonight will be about being a better habitual person. We all have habits, but how do we develop them to be good ones?
It's important that we learn to create habits for things that bring us happiness and success, versus normalizing habits we know aren't good for us! Let's talk about it and create some solutions! Tune in with the Nitty's Knocker gang and our special guest Apollo Xo NOW by clicking THIS LINK
Peace, Love and Happiness
Your Fave Unicorn
Nitty @nittysknocker