Do I really know how to love UNCONDITIONALLY?
Hey Y'all! It's Tuesday and of course there's some new new from Nitty's Knocker as we'll have Matt Muse on the show to discuss #NappyTalk and life with the squad..
A lot of the times we think we love unconditionally. It turns out that we might be wrong about what it means. This behavior of giving love unconditionally is something we have to learn and teach ourselves first before giving it to others.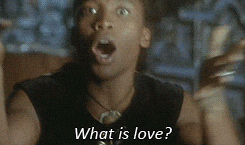 How do you give love? Are you good at accepting it? Tune in or give us a call tonight on the show via que4.org to give your input.
THIS THURSDAY SILENT NOISE IS GOING CRAZY WITH OPEN KARAOKE AT REFUGE LIVE!
LIVE PERFORMANCES, GIVEAWAYS, TACOS AND YOUR FAVE HIP HOP AND R&B SONGS
PERFORMANCES FROM SOLO THE DWEEB, QVRS, VON THA G AND UG VAVY
XXXTentacion and R Kelly have had their music removed from Spotify platforms as a result of their legal issues. What does this mean for the future of music? Is it wrong to involve music and personal life of the artists?
So there's a new This Is America Remix.....the women's edit.....and it's wild. Social Media Personality/Dancer Nicole Arbor has created her rendition of This is America in a feminist movement type of way.
I get the message but SIS, WHAT WERE YOU THINKING?? Find out more on the show as we dive into what she was trying to relay.
There are some crazy things going on with the Royal Family/Wedding. Dad opts out. Should he opt back in?
Tune in NOW on que4.org and fly into conversation with your faves!