"So Much Fun" by Young Thug - Album Review
So much fun, huh?
Hey y'all, it's me again, reviewing another album. Today's album is by Young Thug, an artist that is relatively new to my library.
I am not a fan of Young Thug, but being a music enthusiast, you gotta have an open mind to different music.
At first look, this album consists of 20 songs, and spans 2 minutes over an hour. This tape features Future, Gunna, Lil Baby, Lil Uzi Vert, Lil Duke, 21 Savage, Doe Boy, Lil Keed, Quavo, Juice WRLD, NAV, J.Cole & Travis Scott. A hefty set, to say the least.
Now let's see if they were all worth it.
"Just How It Is" - It just seems like a simple trap song, not very much to say about this one. Pretty disappointing as an intro, not gonna lie.
"Sup Mate" (feat. Future) - it was cool but is future an owl?
"Ecstasy" - There is definitely a feature on this song (right?), that can't be him...I assume feature just isn't listed but it's an alright trap song about drugs.
"Hot" (feat. Gunna) - I didn't really like this song. His voice wasn't made for this beat. The beat was really good though. Lowkey reminded me of the beat on "MIDDLE CHILD" by J. Cole.
"Light It Up" - One of my favorite songs on this album. Unique sound with textbook flow is a good combination for him it seems. He also has a decent rhyme scheme. Only thing is I'm not a fan of that "repeat-one-word-with-different-tone" chorus thing he did here. Otherwise I like it.
"Surf" (feat. Gunna) - (Again with the chorus). Dislike this one but I will admit Gunna was a good feature on this one. Props to Thugger with that "totally dude" for the ad-lib, gave me a good laugh.
"Bad Bad Bad" (feat. Lil Baby) - (Again with the chorus...) Also, not feeling this song as a whole. but i enjoyed Young Thug's verse. I think that if Lil Baby did this by himself this would be cold.
"Lil Baby" (??) - I kind of like this one. As much as i questioned the naming process of these songs, I think this one has a unique sound to it. It's pretty decent.
"What's The Move" (feat. Lil Uzi Vert) - Lil Uzi is cold and I think he carried this song heavily. A lot of Young Thug's rhymes were predictable and kind of...lame. They don't show what he brought to the table before. lazy work.
"I Bought Her" (feat. Lil Duke) - No. Just no. The feature was not it, this song was not it I'm sorry. (Who even is this guy?)
"Jumped Out The Window" - I think I found the problem. His songs aren't bad but it's just some of his lines I can't keep bumping to. Like "Everywhere I go, I keep the strap like I'm horny". HUH?? you can't just...okay. On to the next one.
"I'm Scared" (feat. 21 Savage & Doe boy) - I like this one a lot actually. His chorus and verse were pretty cool actually 21 Savage was a good feature for this one. And Doe boy? Never heard of him but he's decent too. (His voice reminds of a serious trippie redd voice lowkey) but yeah I like it.
"Cartier Gucci Scarf" (feat. Lil Duke) - I don't like this song. First off, Lil Duke.This whole song he sounds like Mr. Krabs from spongebob. He could've had a better feature for this beat. And Young Thug, bro was tryna sing the whole time it just wasn't working for me. next.
"Big Tipper" (feat. Lil Keed) - Omg his flow. He did this one FR. I liked his part on this song and the beat is perfect. Now I've heard Lil Keed before, and he wasn't this good but wow he did this one too. This song is actually cold.
"P****" (no because, no) - (AGAIN with the chorus, smh). And again with the weird lyrics. "You'll get fingered with the clip, you's a big p****". Not feeling it. next.
"Circle of Bosses" (feat. Quavo) - I don't like the migos but I think without Quavo on the song, Young Thug wouldn't have done this beat justice. It's a good song. Not the best, but it's good. props to them.
"Mannequin Challenge" (feat. Juice WRLD) - Juice is the best melodic rapper (in my opinion) and on this song he proved that to everybody. But let's not gonna ignore the fast rap and flows by Thugger, big props. (favorite song on the album)
"Boy Back" (feat. NAV) - This song is....really good. NAV starts this song off right, and then both of their verses are fire so....you know. Not to mention this beat goes hard too. I'm impressed at his versatility.
"The London" (feat. J. Cole & Travis Scott) - I don't think it's possible to have a bad song with Travis Scott and J. Cole. and I've never heard j.cole with auto tune like that before. He did have a weird line on this though.... "STD, I run my ward, f*** a fed and his daughter" SMFH! Travis Scott ends this song with a verse that should've been on the song, but ok. Besides that i enjoy this song. (this song was already out, so...yeah. Definitely already heard it.)
We're finally through!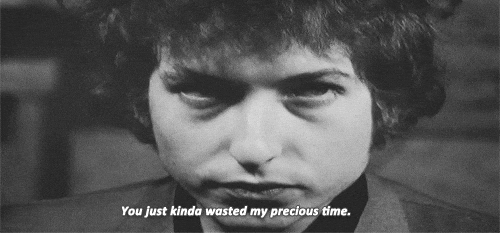 Out of 10, I give this album a 6. Harsh, maybe, but I think that it's overrated. There were a lot of times where Thugger would just say something weird or times where the chorus would be him just saying to same word over and over. I didn't like that. Too many features for an album to not be better.
When I read them I expected so much more, only to be disappointed. So my rating is final. 6/10.
That's all for today! Hope you enjoyed! IG : @zezeonnabeat