Dear Frank - A thriller you HAVE to see!
Imagine this, your wife of 20+ years is randomly poisoned at a gathering and as you're grieving and going through her belongings to find answers, you find her book of scandal and infidelity...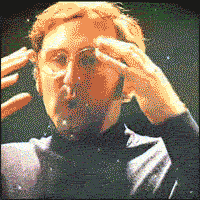 Literally, Mind Blown.
This Friday I had the chance to go to the red carpet pre-screening of new thriller Dear Frank, starring Brian White and Claudia Jordan.
Here's a quick recap from Lemon Lime-Light Media
The 2nd stop of the Dear Frank Movie Tour took place on Friday, September 6, 2019 at Showplace Icon Theater Roosevelt in Chicago. With over 300 guests in attendance, it was evident that Chicago came to show out! The star-studded event was presented by Webber Films, and Muddy Water Pictures. Dear Frankstars,Brian White, Claudia Jordan, Torrei Hart & Kearia Schroeder hit the red carpet as well as familiar faces such as FellaSoul, Van from Black-Ink Chicago& many more! "Dear Frank," a psychological crime thriller starring Brian White, Claudia Jordan, along with a stellar ensemble cast, will hit theaters in November 2019. Executive Producers Josh Webber, and Mike Muntaser stood alongside the cast to announce the great news that there will not only be one premiere screening, there will be 9. Members from the cast and crew will be visiting the following cities to celebrate this great film: Atlanta Miami Dallas Houston DC Boston New York
Stay connected with the film by following @dearfrank.movie #DearFrankMovie or by visiting the website www.dearfrankthemovie.com
Check out this video recap from Nitty's Knocker and WBOU 106.9 FM - The Pulse.