Croptober with The Farm Plug
Recently I had the chance to experience the High Life with Farm Plug Industries, a company "connecting the world through food, land and ideas."
What do I mean by the High Life, you ask?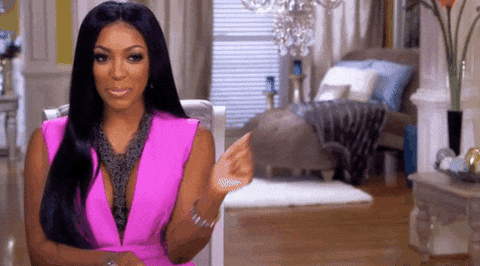 Well... I'm excited to tell you :)
I attended the Croptober Harvest curated by Farm Plug members Kandeaux and Lord Haiti, hosted by Binkey with sounds by DJ Selah Say.
Croptober was abundant with positive vibes and dope aethetics. The food selection was very well thought out and the vendors were short from amazing. The held educational talks about 2020 Do's and Don'ts and Legalization. The even had a live painter by the name of Jai Kalondra, who makes really cool "Ass" trays.
Let's start with the space...
There were 3 floors inside of this gem in the Back of the Yards Neighborhood. The first floor was decorated with greenery and black art from local artists. Going up to the second floor, you saw more of a casual layout with open space. This is where DJ Selah Say had her music going. The third floor/attic, as you see in the photo above was drop dead gorgeous! I was ready to start meditating as soon as I entered the room. Very peaceful environment.
...then there was the food...
Infused Waffles made from Squash....INFUSED Y'ALL!
Teri Hicks is a chef from Los Angeles now living in Chicago. Her flavor is amazing! I was told that it wasn't going to take me too high, but I was definitely in another universe, given I don't indulge in cannabis activities often. The taste of the waffle was so amazing I almost didn't use the syrup...a spiced syrup made with Hennessy. Beyond fire. There was chicken, but I hadn't had the chance to try any before eating.
The Vendors had so many amazing items for sale!
There were a number of vendors at the space, selling everything from edibles, clothing, ash trays, rolling papers, sage, oils...the list could go on forever! Watch Us Grow is pretty much a connector of small businesses, having multiple brands represented at their table.
A Taste of Honee had the polysanto on deck, as well as lotions and oils that are great for the skin. She also supplied the mimosas!
The Scentuary was my favorite, I talked to those ladies for a bit of time, just learning about herbs, sage, crystals, florida water and the healing properties of these items. Very well informed group of women.
I look forward to attending more of these harvest events! It was an amazing experience and I'm lucky for the invite! Thanks Farm Plug!
Want your event covered by Nitty's Knocker? Send us an email HERE for inquiries